Prior to entering the Solar Industry,  a decision was made to learn from the ground up how energy and renewables are built & maintained.  Immersion into the industry from the bottom up created an understanding of the trade issues, material characteristics & equipment behaviors before offering all inclusive services.
The process, for us, started during the Great Recession as a result of finding the most important, stable industry supporting the North American way of life.  Learned experience from rebuilding utility power lines, substations and power plants in the new oil and gas rich Bakken & Chelsey oil fields made it clear that electricity will become our future.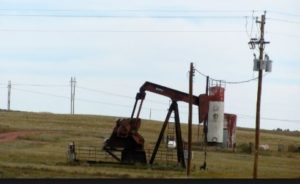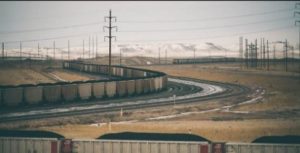 Amazing how  electricity drives everything.  A great example is how the Giant Utility coal or gas burning power plants power electric pumps and control centers for all gas & oil well fields  .  Electricity from these plants also power the pumps that Frack the deep rock and soils that bare new found oil reserves in the controversial fracking process.  Electricity is then used to separate and refine the resources out of the fracking chemicals & waters recovered from those well sites.
Did you know that it takes a reported 7-12kw to refine  ONE GALLON of gasoline.    (the range comes from varying reports at different stages of refining but does not including delivery or well operations).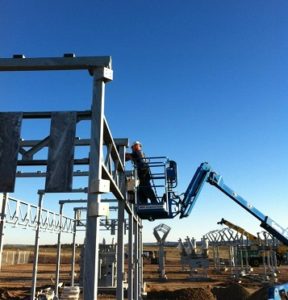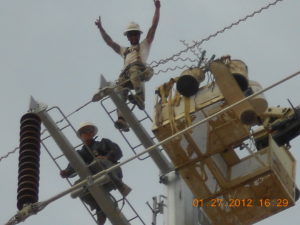 As a result we asked, "Why do we use Electricity to capture other less efficient fuels and power sources? Why not simply use the electricity itself?"
           The answer: " Because oil and gas are an old embedded resource industry that we once knew as the only technology & as a chain distribution controlled source of power it has become deeply established"
As much as the argument continues with old vs. new, electricity is the power that drives the world. Cool fired, Gas turbine, Hydro, Geo Thermal,  Wind & Solar  appear to be viable and proven technologies.  Yet most require a large corporation to design, operate and service in order to remain online for the masses. While there were no options that, on paper,  justified generating your own power previous to 10 years ago, things have changed.
Enter modern Photovoltaic Solar Power.  Finally, technology has caught up, bringing North America an economically & ecologically justifiable resource.  Our Sun produces solar radiation that penetrates our protective atmosphere, even through rain clouds offering reliable photovoltaic energy.  With new technologies we can harness this and power our homes partially or completely.  We can STORE this power for night time use and/or send it to the grid for credit.  Each homeowner holds the key to decide where their power comes from and where is goes!
Modern Solar  is both great for the environment and great for your wallet.    Unlike the first few decades of solar being consumed  by the remote "Off Grid" rural citizens or highly focused Green Movement personalities  Solar PV Power is now the most effective and clean source available.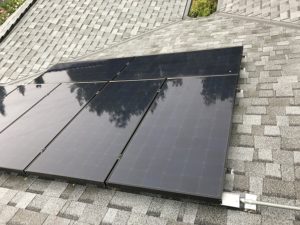 Returning home to Northern California, the introduction to modern solar power began.  Performing pre-site inspections, designing and servicing PV systems throughout Northern CA gave insight to the challenges of fitting an electricity producing system to a system designed for electrical consumption exposed numerous oversights by the industry.  The continued learning became exciting!
(Many of the Largest Solar Installation Companies nationwide practice "inexpensive installs at expensive rates" through these oversights.)
A developed passion for self sustainability with Solar drove career growth through Pre-site assessments & installation too quality control then to General Superintendent & System Design Engineering for one of the largest Solar installation companies in the West.  I fought for fixing the industry oversights to only run into walls of greed.  Then an amazing opportunity arose leading to recruitment by a World Class leader in inverter manufacturing & fleet service O & M.  Enphase Energy!
Field experience inspecting, resolving warranty and non warranty claims, inspecting systems for underproduction issues and more did not go without knowledge growth.  Most projects required reverse engineering and statistical analysis compared to a history of like projects.  Much of this knowledge is not taught through current Solar Industry Education or Training programs.  See the examples below: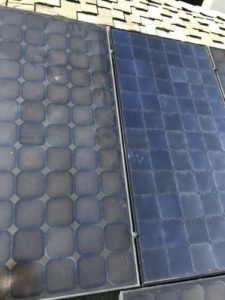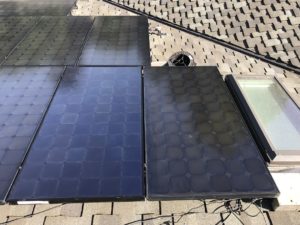 We understand what causes browning of cells & utilize techniques that not only protect against cell deterioration but even extend the life of your PV modules and entire system.
We understand what causes false Arc Fault failures and design systems that don't experience them.
If you have an older system experiencing PID issues we can fix most cases of that as well.
Our experience is from nearly a decade of O&M services performed for the Largest Solar Fleet Companies in the world:
 Over 3307 residences serviced
763 and counting –  inverters RMA'd (not necessarily due to manufacture defect)

Includes: SolarEdge, SMA, Fronius, ABB/Power-One/Aurora, Kaco, Blue Planet,  Solis, Magnum, Outback, Solectria, APSystems, Tyco optimizers,
In addition, troubleshooting commercial PV power plants and performing solar forensics on both installation and production related issues, learned knowledge mandates Surety Solar offers clearly the best design, installation and service.
Our POST installation aging equipment knowledge means you get actual life long performance that is clear and reliable for the duration.  We won't leave you wishing you did more…..unless you chose to do less!